IT's all about the details
Taking the stress off your hands
Located in Lethbridge, Alberta, Country Kitchen Catering is a full service catering company that has grown its reputation from attention to detail and stress-free planning.
In addition to holding events in our hall, we also offer off-site catering. We can accommodate different venues throughout Lethbridge and surrounding areas. Country Kitchen prides itself in providing impeccable service and a fresh and delicious meal every time. We are well known for our stress free planning with clients and for going above and beyond to make sure their event is a success.
Country Kitchen provides a large selection of menu items and we also customize catering packages for clients when they have special requests. We also accommodate dietary needs and only purchase the freshest products to ensure the quality of food is simply fantastic every time.
contact
Phone
403.328.7756
Email
booking@countrykitchencatering.ca
Location
1715 Mayor Magrath Dr S
Lethbridge, AB T1K 2R7
(Below the Keg)
Hours
Mon to Sat 8:30-4:30
Sun Closed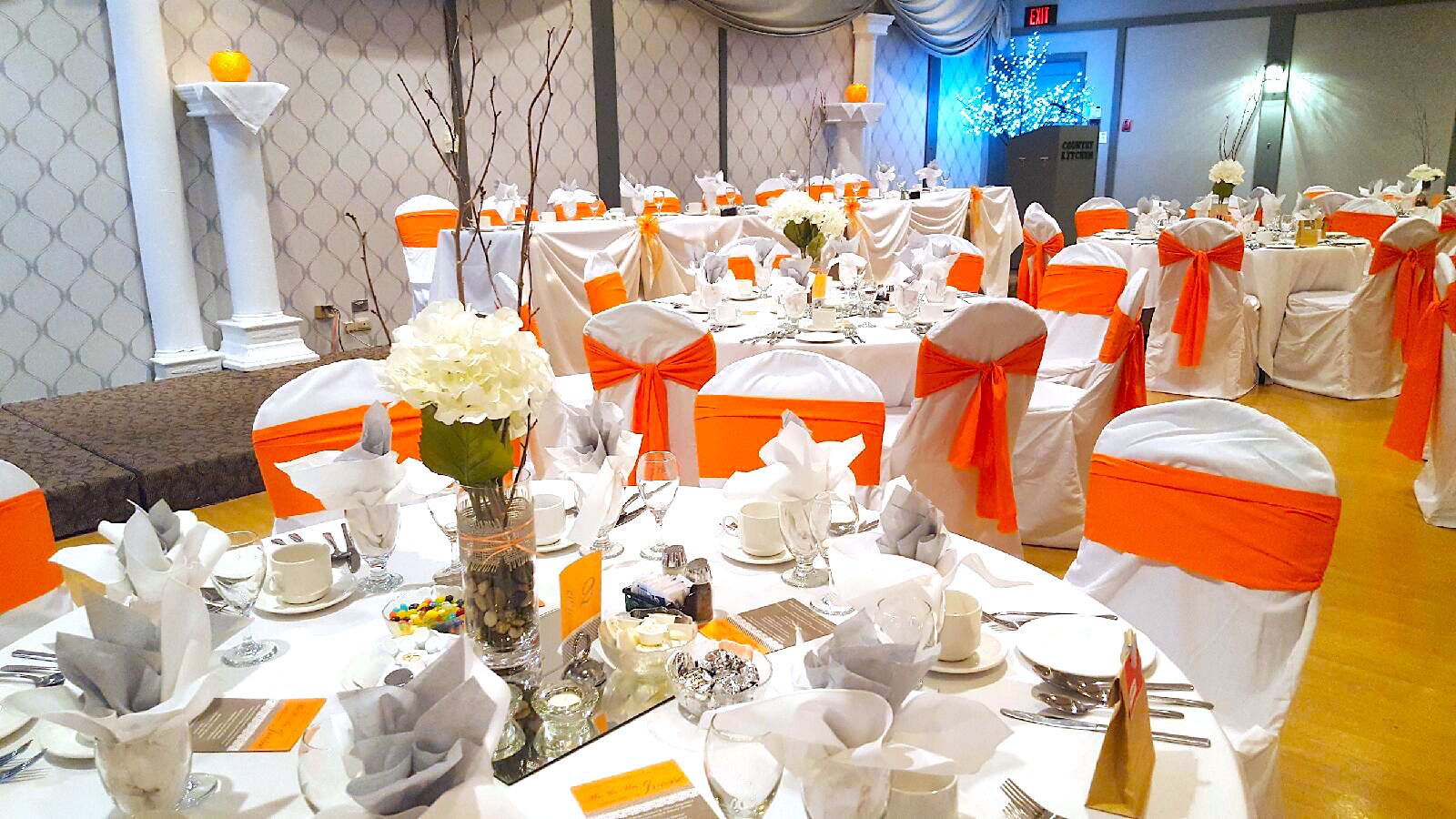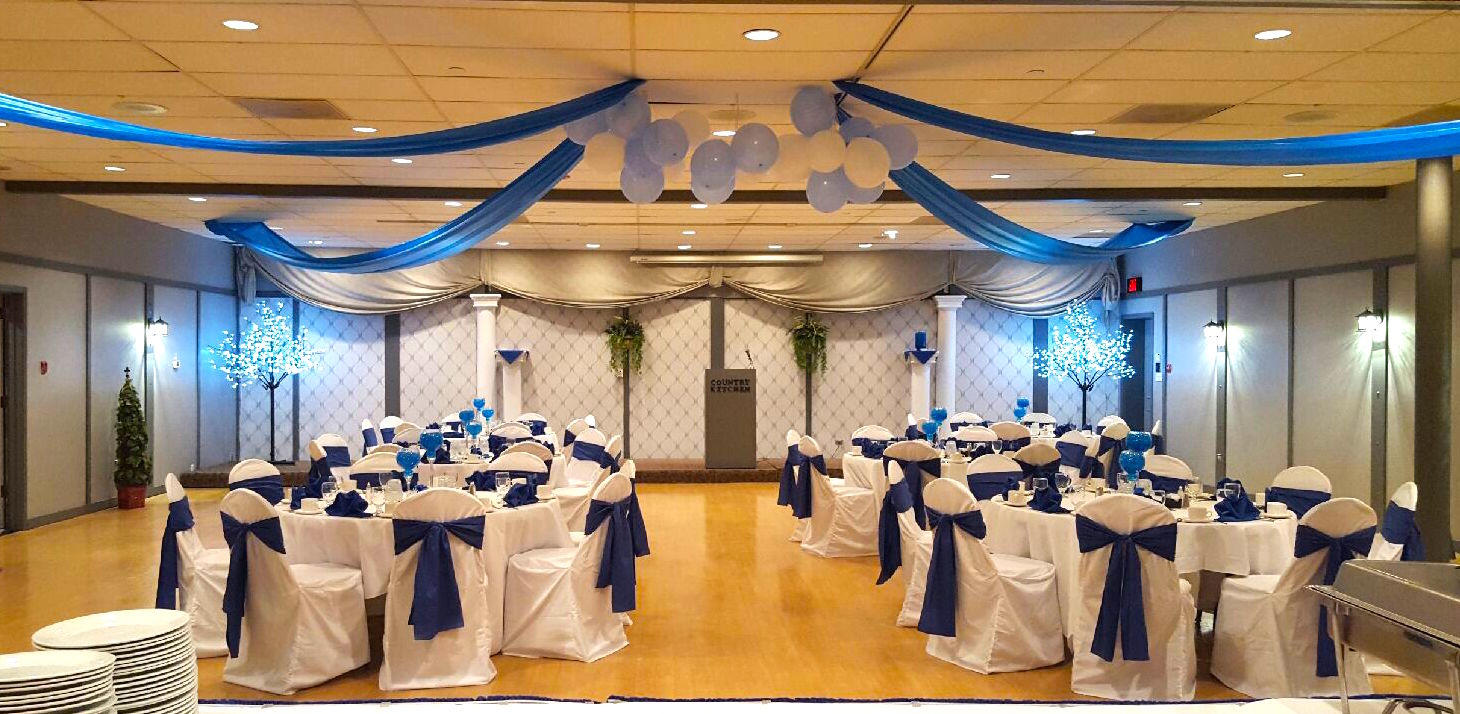 Hall Information
Country Kitchen's hall is a newly renovated, up to date space that has elegant hardwood floors with neutral paint colours. It also includes: stage, sound system, handicap accessibility, and decorations.
There is a large foyer with a coat room that creates a nice space for greeting your guests before entering the banquet room. Candles are also allowed which creates a nice ambience and twinkle to set the mood. Whether your booking for a wedding, seminar, or other event, Country Kitchen's space will be sure to accommodate whatever your needs may be.
The Entire Room is: 81ft x 120ft
Round Table Style - 200 people
Classroom Style - 140 people
Theatre Style - 275 people
North Room
40ft x 40ft
Round Table - 100 people
Classroom - 50 people
Theatre - 120 poeple
South Room
41ft x 72ft
Round Table - 90 people
Classroom - 70 people
Theatre - 275 people
Wedding Package
The following are prices for an event held in our facility:
100 guests or less - $750

with chair covers - $1200

101-150 guests - $850

with chair covers - $1300

151-230 guests - $950

with chair covers - $1500
For more information regarding our wedding package, please give us a call or send us an email.
P: 403.328.7756
E: booking@countrykitchencatering,ca
Book Now
403.328.7756
booking@countrykitchencatering.ca
CKC Praise
"WE HIGHLY RECOMMEND COUNTRY KITCHEN CATERERS BECAUSE OF THEIR HIGH LEVEL OF PROFESSIONALISM AND QUALITY OF SERVICE. OUR GRADUATION BANQUET RANGES IN SIZE FROM 1200-1400 PEOPLE AND THE STAFF ALWAYS ACCOMMODATES OUR LAST MINUTE CHANGES AND PRIDES THEMSELVES IN SERVICING THAT MANY GUESTS IN THE SHORT AMOUNT OF TIME WE REQUIRE. THE MEAL IS ALWAYS HOT AND DELICIOUS AND THE STAFF IS FRIENDLY AND EASY TO WORK WITH"
DONNA FETTING
"WE HEARTILY ENDORSE COUNTRY KITCHEN CATERING AND WOULD CERTAINLY RECOMMEND THEM FOR ANY FOOD SERVICE FUNCTION. WE HAD TREMENDOUS SUCCESS WITH COUNTRY KITCHEN WHO SUPPLIED MEALS FOR THE 55 PLUS WINTER GAMES FEEDING 8,000 MEALS IN 5 DAYS WHILE ACCOMMODATING SPECIAL DIETARY RESTRICTIONS AS WELL. THE EFFICIENCY AND EXPERTISE OF THE STAFF WAS EXCEPTIONAL AND THE QUALITY, VARIETY & QUANTITY EXCEEDED OUR EXPECTATIONS.WE CAN SAY WITHOUT RESERVATION THAT THE WINTER GAMES WERE A HUGE SUCCESS FOR OUR CITY DUE TO THE MEALS PROVIDED BY COUNTRY KITCHEN"
DIANNE & DENNIS KING
"HATS OFF TO COUNTRY KITCHEN! MY HUSBAND AND I WANT TO THANK YOU SO MUCH FOR ALL THE WORK YOUR STAFF DID TO HELP IN MAKING OUR WEDDING DAY WONDERFUL. THE ROUND OF APPLAUSE YOU RECEIVED FROM OUR GUESTS AFTER SUPPER DOESN'T BEGIN TO ACKNOWLEDGE HOW GREAT THAT MEAL WAS. WE WILL DEFINITELY RECOMMEND YOUR SERVICES TO OUR FRIENDS"
KAREN & MIKE